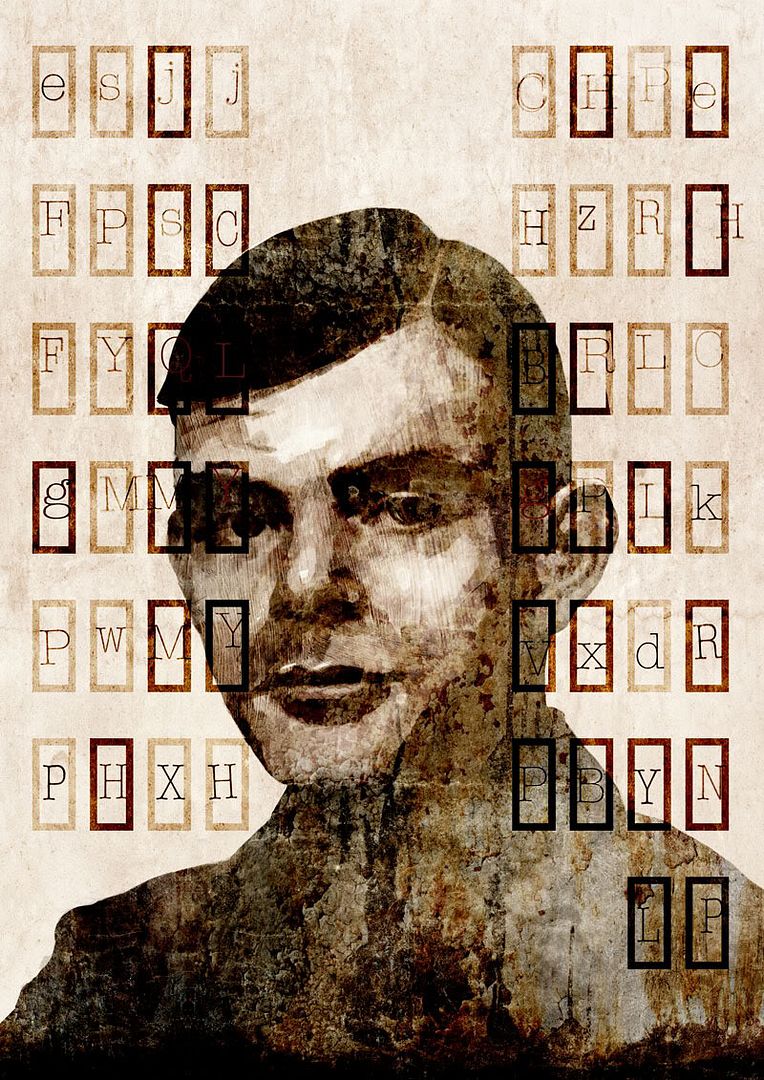 Today is a special day.
We're celebrating Alan Turing's birth date, a hundred years ago.
Many years after his death, Turing's story grew from obscurity to the status of an Icon for some of us.
Because of Machines, Codes, a War of Intellect and Logic, Snow White, Artificial Intelligence, Test, Homosexuality, Intolerance, Apple, Poison...
Happy Birthday, Alan Turing.
I did a quick illustration, including some cypher, in case some of you want to play.
I think it's a pretty easy one, actually.
Best,
Julien
[P.S: Sinon, pour faire vite, quelques news persos: Je suis bien arrivé à Seattle, tout va bien !]